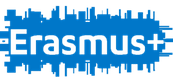 Mobile you, Mobile Thailand
For the funding period 2019-2022, the University of Bremen has received funding for cooperation with various partner universities, among others for the Mahidol University in Thailand.
This project supports the mobility of students and doctoral students from Thailand to Germany.
Also, doctoral students from Germany have the opportunity to stay in Thailand.
Prof. Gabriel Zachmann will supervise you professionally and he will also select the students and lecturers.
The international office is responsible for the processing, including the payment of the mobility allowance.
Doctoral students who complete an Erasmus + stay at one of the partner universities mentioned above will receive 700 euros per month. Students of the partner university who complete a stay at the University of Bremen receive 850 euros per month.
In the frame of staff mobility, representatives of the University of Bremen receive 180 euro for a stay at the host university abroad and 126 euro per day from the 15th day. Representatives of the partner universities receive 160 euro, and from the 15th day 112 euro per day.
In addition, all participants receive a travel allowance of 1500 euros, which is determined by the Distance Calculator provided by the EU Commission.
Applicants should submit their language skills, letter of motivation, transcript of records and project description and will have to apply online in our databank of Mobility Online until latest June 30th (winter term) or December 31st (summer term). Deadline for your application is 3 months prior to your planned stay at University of Bremen.
We at the Institute for Computer Graphics and Virtual Reality explicitly support student and staff mobility through the Erasmus+ programme. For more information and the online application, please click here.
Contact:
Prof. Dr. Gabriel Zachmann, zach at informatik.uni-bremen.de
Peter Haddawy, peter.had at mahidol.ac.th
Barbara Hasenmueller, barbara.hasenmueller at uni-bremen.de